Hand- Painted Striped Skater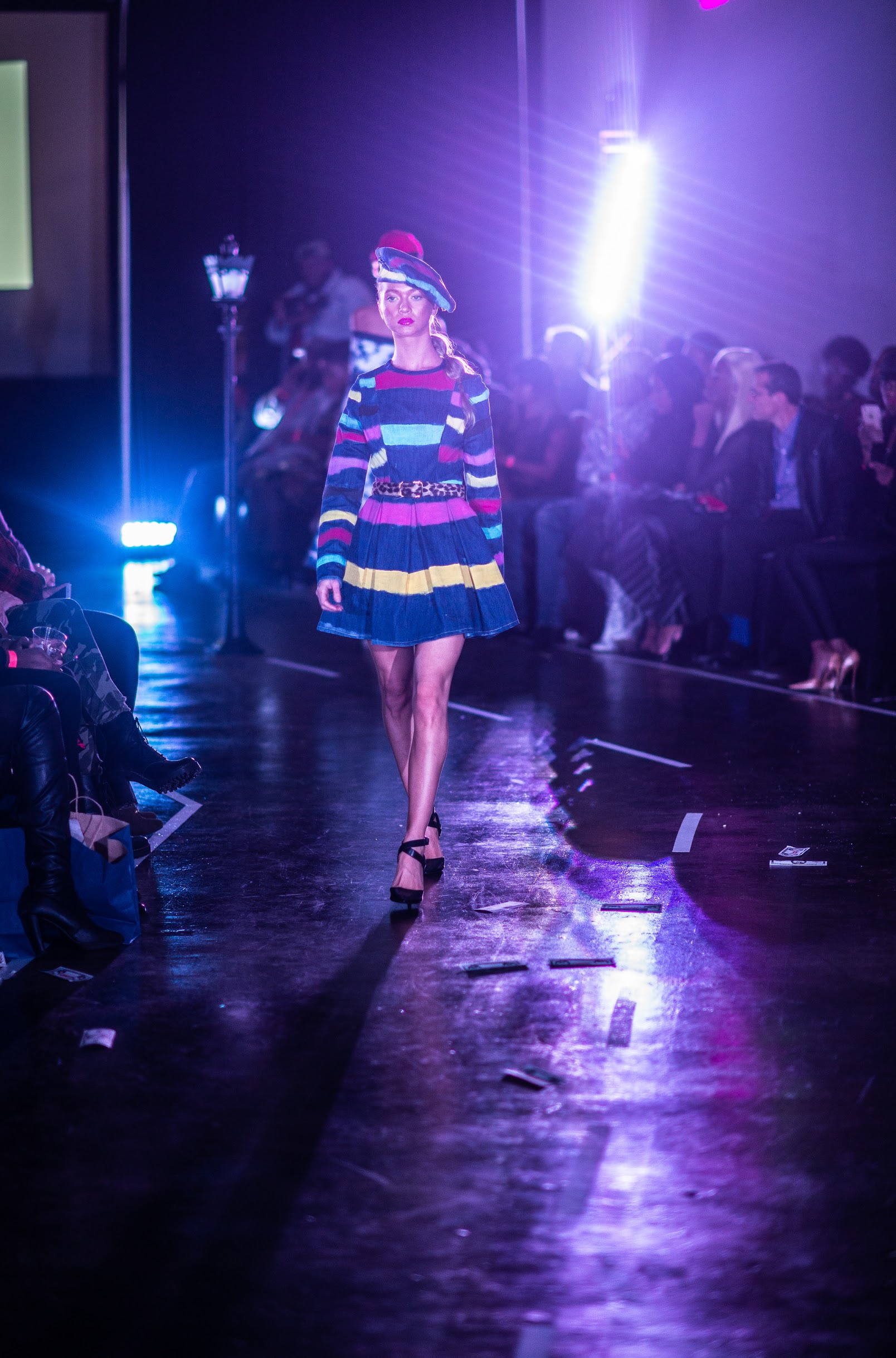 Hand- Painted Striped Skater
Item Description:
Make a SPLASH in this cute and comfortable skater dress. A bold stripe mix combines with beautifully classic pleating to create the ultimate fit and flare dress. You're sure to stand out with a bold custom textile print that is meticulously applied to each hand-constructed garment.
Fabric Composition:
Stovepipe Blue Denim -
Sizing & Fit:
Garment bodice fits snuggly to the bodice and flares from the high waist to really cinch. Sleeve cap is extended for a comfortable yet dramatic drop shoulder detail. A zipper extends from the back neckline to the skirt in order to make getting in and our of the garment easy. Dress stops approximately 3.5" above the knee.
Model is 5'6 and is wearing a size small. See Size Chart for measurements.
*Please note that this garment is handmade and their is only one like it. This item ships out within 2-3 business days.
sale